Dialoogle at Nordic Council of Ministers' Conference
Pernille Berg is team leader for research, analysis & further education at the Danish Foundation for Entrepreneurship
Pernille Berg used Dialoogle to close the gap between entrepreneurial theory and practice at a large-scale conference for Nordic teachers, school leaders and political decision makers.
Dialoogle was put to use to ensure that participants could return home and start promoting the entrepreneur culture right away when more than a hundred school leaders, teachers and political decision makersask to agree on three important actions, write them down on an A3 sheet of paper, and hang it on a clothesline along with an illustrative picture card. We ended up by having 30-40 sheets with inspirational suggestions on the clothesline, ready to take home and use."
"Over time I have used many different tools for facilitation. Dialoogle both engages and motivates participants and is among the best. Being the host of this conference, Dialoogle also worked well for me because I was able to keep participants focused during the processes, which is an enormous strength in a facilitation tool. As for the participants, they were curious about the cards, enjoyed using them and were able to create a lot of good and useful ideas. And last, but not least: the organisers of the conference were happy and extremely satisfied about how Dialoogle contributed to making the conference a success for everybody," Pernille concludes.
840 picture cards
7 pcs. Magnum Set (19x19 cm)

7 pcs. Pocket Set (9x9 cm)

21 exercises in a eBook (PDF)
120 picture cards
1 pcs. Magnum Set (19x19 cm)
1 pcs. Pocket Set (9x9 cm)
21 exercises in an eBook (PDF)
Brain
90% of the brain's sensory input comes from visual sources. Images start thought tracks in the brain. If they cross each other in new combinations, new ideas emerge.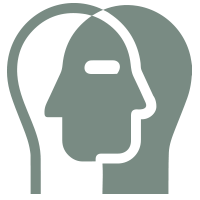 Empathy
Dialoogle picture cards can make it easier to empathise with others and understand their feelings.
Motivation
With Dialoogle picture cards we can identify and describe our motivation. With the right motivation, we can achieve almost anything.